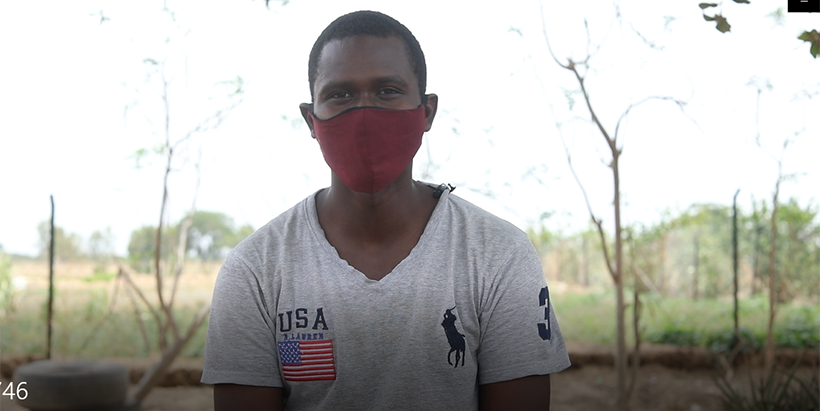 A life-changing experience with I-Youth – Series 2
The Innovative Youth in Agriculture (I-Youth) project recently completed its first year of operations in three states across Nigeria—Kaduna, Kano, and Lagos. Beneficiaries of the project are already speaking out about their experiences and I-Youth's impact in general. The project runs a "life-changing experience with I-Youth" series;  the second part focuses on Samsudeen Kabir Balarabe.
Balarabe is from Kaduna State and a graduate of Ahmadu Bello University, where he studied Business Education. He had hoped to secure decent employment after his graduation but encountered the reality currently experienced by many Nigerian graduates. Having completed his National Youth Service Corps (NYSC) program in 2019, he could not find a job.
He had looked for opportunities in several companies that could engage him full-time or part-time without yielding any positive results. He also tried to get menial jobs to ensure a means of livelihood.
While Balarabe was still searching for job opportunities, the I-Youth project rolled out its training program in November 2020 to train unemployed young people like him. He was selected under the employment track. The employment track training equips participants with the skills set needed to compete in the labor market.
Relaying his experience during the program, Balarabe said that the knowledge gained from the training equipped him to secure employment at Value Seed, a seed-producing and marketing company in Kaduna State.
"After my training, I was deployed to Value Seed for my internship program. I tried to showcase all I had learned at my training, and this distinguished me among the others. I was retained at the company as the customer care and dispatch officer. I am happy to be employed. I never thought an opportunity like this would happen because I had lost hope," he said.
Balarabe also spoke about his experience while unemployed, recalling that it was the most frustrating period of his life. "My father always looked at me and compared me with other friends who had jobs after they graduated. I was usually the only one at home at that time because I had nowhere to go," he added.
Earning a reasonable income now allows Balarabe to take care of his immediate family. He was one of the millions of Nigerian youth with big hopes and few opportunities to prove their worth in the labor market. Now, programs like I-Youth are preparing such young people for meaningful work in the labor market, restoring their hope.