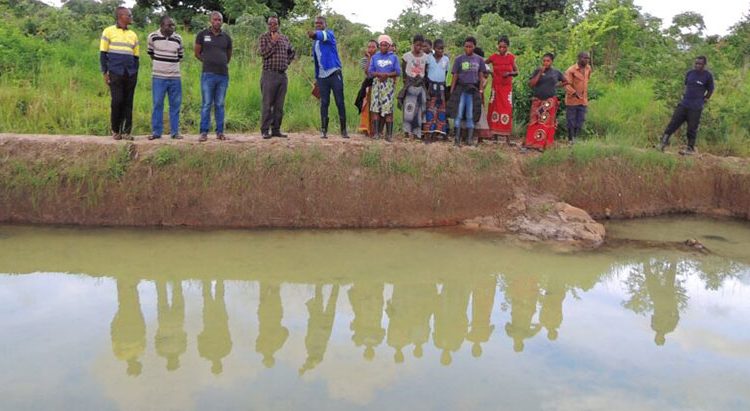 ENABLE-TAAT backed startups flourish in Kaoma
On a recent tour of startup activities by ENABLE-TAAT trained youth in Kaoma District, Zambia, IITA Southern Africa Research and Administrative Hub (SARAH) Director, David Chikoye, commended youth agripreneurs for their flourishing enterprises. Chikoye visited the startups to monitor their work and progress. The 2-day visit allowed for in-depth interaction between the Director and the youth-in-agribusiness.
In 2018, ENABLE-TAAT conducted aquaculture and poultry training activities for a group of 30 youths in Kaoma. Afterward, the training recipients split into three clusters: Innovative, Mulamatila, and Future Feeders youth groups. Before this time, these Kaoma youth had had very little exposure to aquaculture and poultry as sources of livelihood.
Chikoye inspected their current Food Basket, Fish Farming, Poultry, and Horticulture activities and was impressed. He applauded their efforts to showcase the youth-in-agribusiness initiative and the Technologies for African Agricultural Transformation (TAAT) through the Food Basket Demo establishment in Kaoma district.
The youth have currently renovated and fertilized three fish ponds in readiness for stocking. They are also constructing a one-thousand bird capacity poultry house.
The Director urged the youth to remain committed to their startups and encouraged them to establish more fish farming, poultry, and horticulture projects. He was hopeful to see more young people thriving in agribusiness. He further assured them of his continuing support, promising to return to Kaoma around June 2021 for a 'braai' (a local delicacy of roasted fish and sauce) when they would be harvesting their fish.