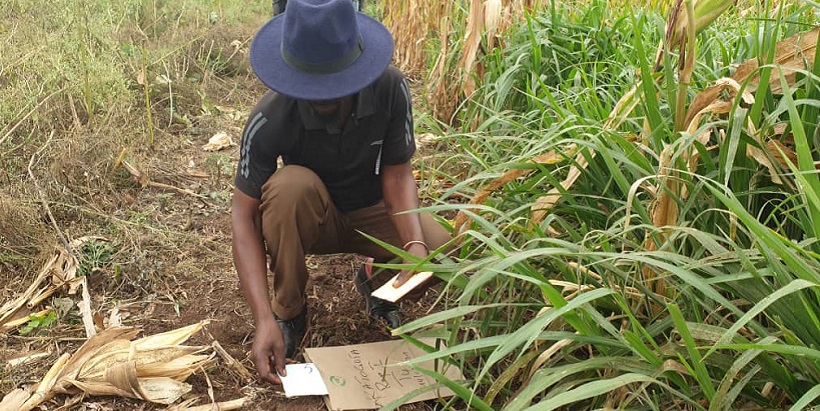 New crop-livestock technologies to mitigate conflict between crop and livestock farmers in DRC
More than 20 farmers from Katogota and Kamanyola in the Ruzizi plain of South Kivu Province, Democratic Republic of Congo (DRC), took part in a participatory evaluation of intercropping trials of maize and Brachiaria grass. IITA organized this activity on 14 July as part of the Integrated Project for Agricultural Growth in the Great Lakes (PICAGL) in collaboration with the Consortium for Improving Agriculture-based Livelihoods in Central Africa (CIALCA) project.
The evaluation session comes about 10 months after introducing the maize–Brachiaria systems in the Ruzizi plain. IITA Research Associate in Livestock, Samy Bacigale, explained the motivation for this research as the scarcity of livestock feed in the Ruzizi plain, especially during the dry season where cattle farmers opt for transhumance—migratory herding—looking for abundant pasture. Cows destroy crops on their path leading to conflict between crop and livestock farmers.